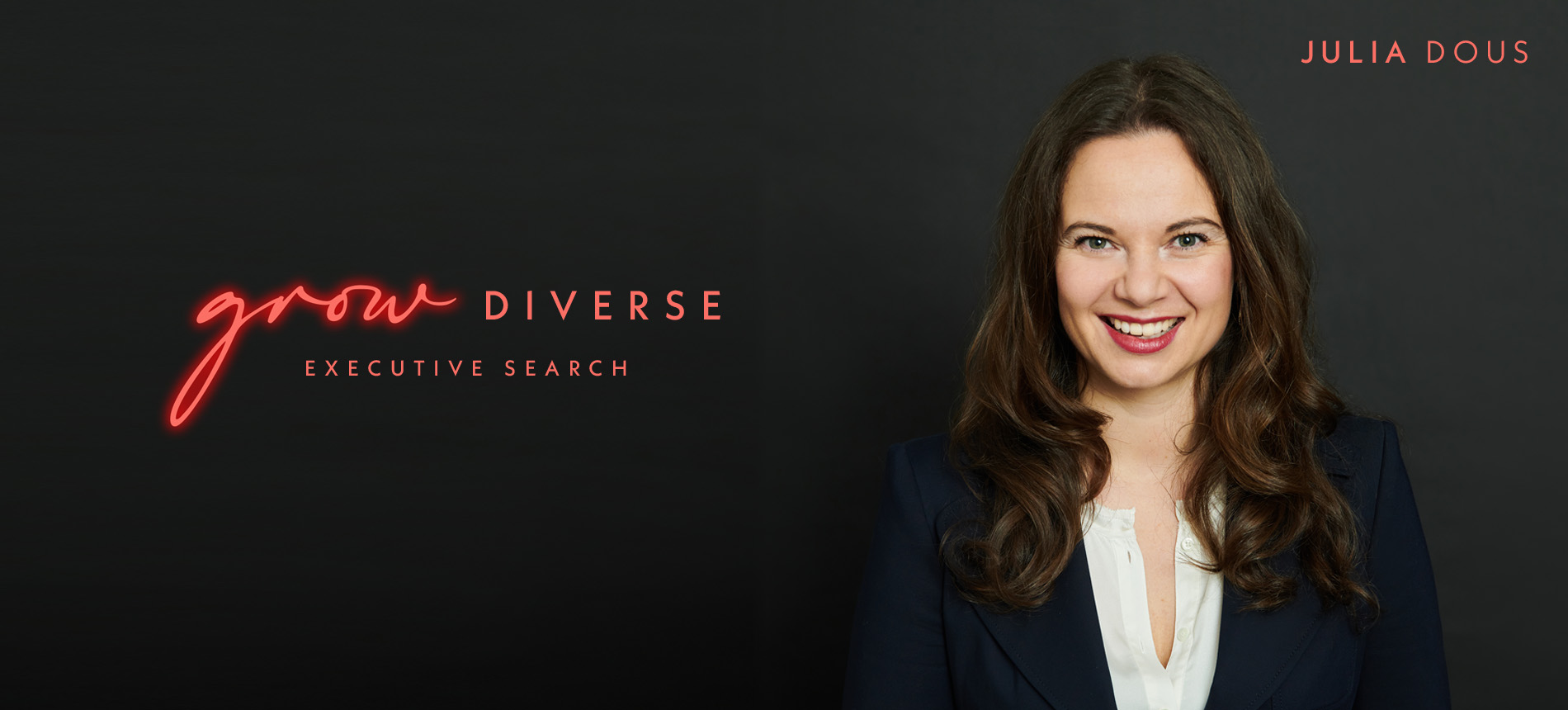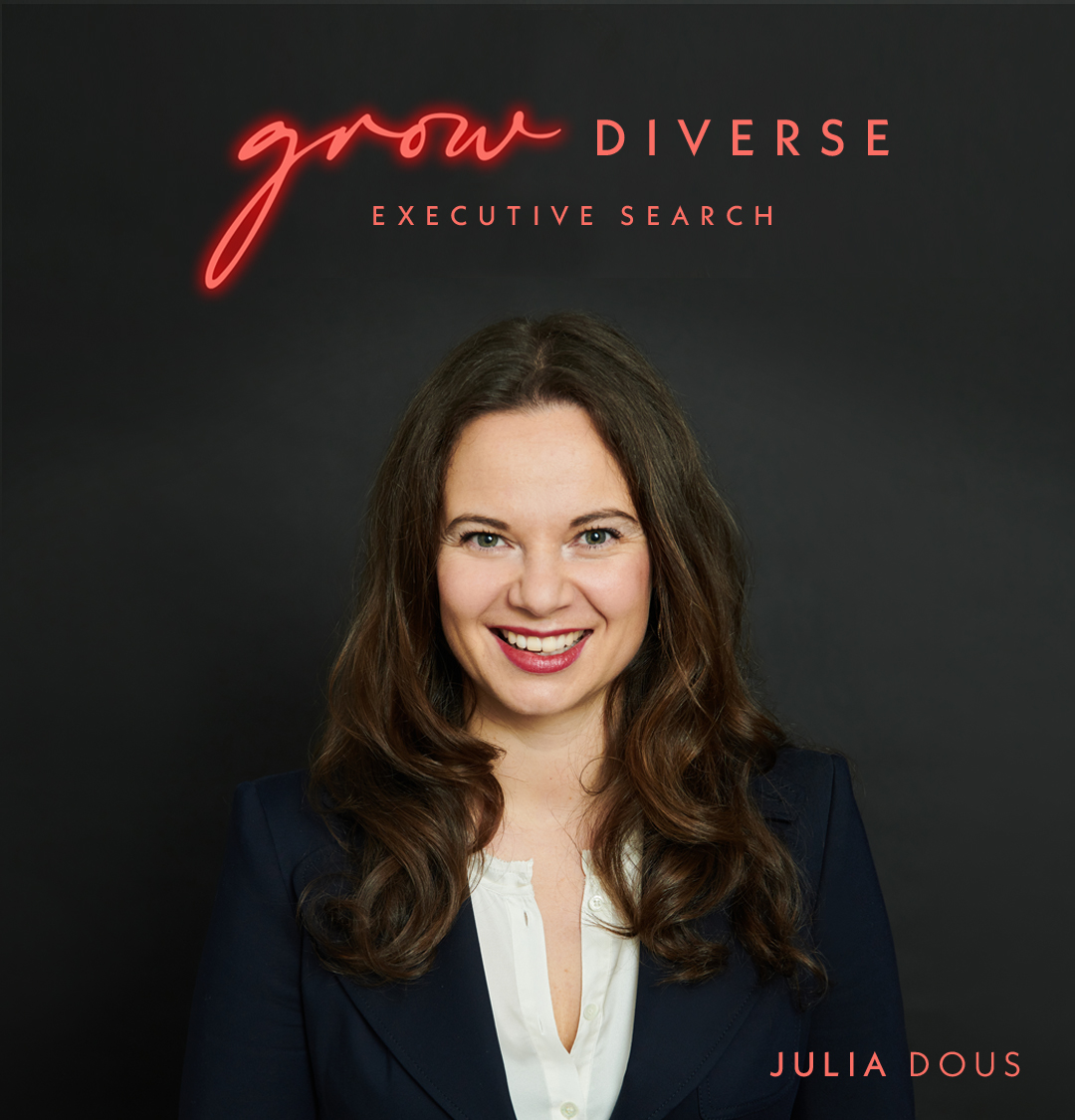 Grow Diverse is a Berlin-based Boutique Executive Search firm founded by Julia Dous. Julia strongly believes in diversity of thinking as a driver to success.  With her experience, passion and global network, she enables companies to elevate unique potential, hire for new perspectives and build cultures of originality. She searches for outstanding leaders to compose high performing teams with complementary skills and backgrounds.
In Julia's previous 15 years with leading Executive Search firms, she backed clients with her exceptional playbook and a strong network that led to a proven track record of bringing top-level leaders into mission-critical roles. Being a credible and trusted partner known for an outstanding client and candidate experience, Julia has built up access to a unique network. Her expertise in recruiting, diagnostics and personal development enables her to discover and unlock potential. She is a passionate people person who clears the path and brings the best out of candidates as well as organisations to push further.
You can't wait to grow a diverse business world?
Let's partner up: tell me your story and we create your next headline.